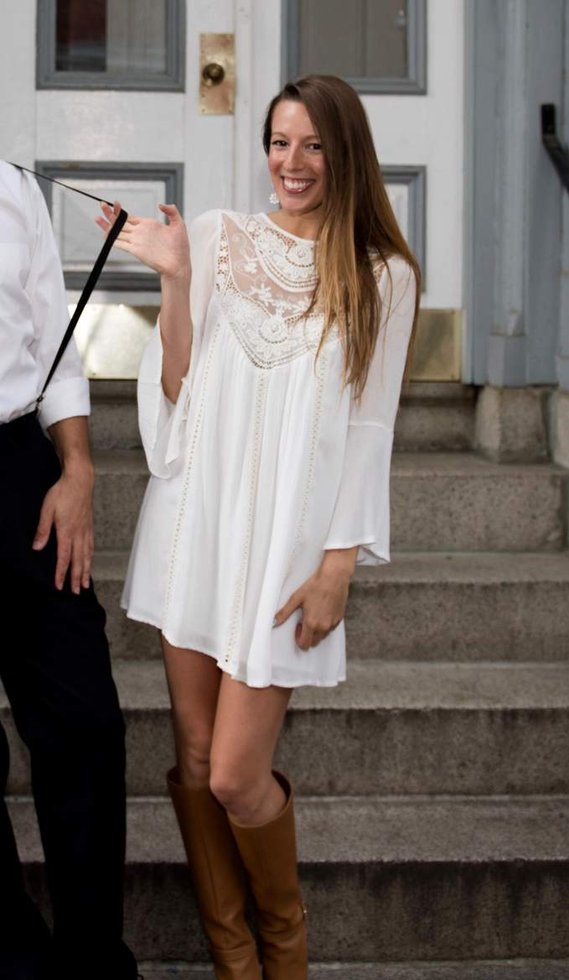 Andreana Bakert Miceli
Stylist & Designer
Born and raised in New York City, I have always been exposed to fashion and design. I find they are the perfect compliments, and they have always gone hand in hand for me. I discovered a passion for interior design first, which led me into a career in fabric and decor. I found great drive and inspiration from being surrounded by the most contemporary and beautiful fabrics on the market at Romo, where I am still currently employed. My intrigue and understanding of the fashion industry bloomed as a result, and my interests are now both equally rooted in interior design and textiles.

In my personal life, I have maintained daily happiness and fulfillment by representing myself stylistically, but also by finding harmony at home. I believe being grounded and at peace with one's surroundings in combination with how one expresses themselves from day to day creates a foundation for success. Being able to piece together this puzzle for myself led me to realize how I in turn, would also find joy in doing so for others. I strive to create not only a wardrobe that you will be proud of and relate to, but also redesigning your closet to be approachable and inspiring.

My Philosophy
"Fashion is not necessarily about labels. It's not about brands. It's about something else that comes from within you." - Ralph Lauren
Styling to me is about the everyday woman. I pride myself on reasonable rates and being budget conscious for that specific reason. One thing you will notice when reviewing my portfolio is all of the models are happy and approachable. There is no mean model glare, there is no "I am above you". Styling is a feel good process to find comfort in your own skin. The goal of our work together is creating the independence to manipulate your wardrobe in a unique and personal way, which ultimately provides you with the confidence you need to put your best foot forward.
I strive for my clients to feel that they are accurately expressing themselves through their image, and that they are exuding a positive attitude to the people around them. My most rewarding feedback is when a client comes back to tell me that they feel great after the compliments they have received from their friends and family, and for me, that is truly what this is all about.
Sustainable Fashion
Among headlines in news and media, sustainability, recycling, gas emissions and global warming are becoming ever more prevalent and urgent issues of concern. As we bring attention to these pressing topics and educate ourselves on how to stimulate change and spread awareness, rarely is the apparel and fashion industry addressed. Meanwhile, 13.1 million tons of textile waste are going to landfills each year and the worst part, 95% is in fact recyclable.
In my opinion, the best thing we can do is influence and educate one another. As a part of my services, I encourage clients to purchase items that are versatile and made of quality materials, shop brands who have roots in ethical practices, and provide proper disposal of unwanted items including resale, donation, recycling and removal.